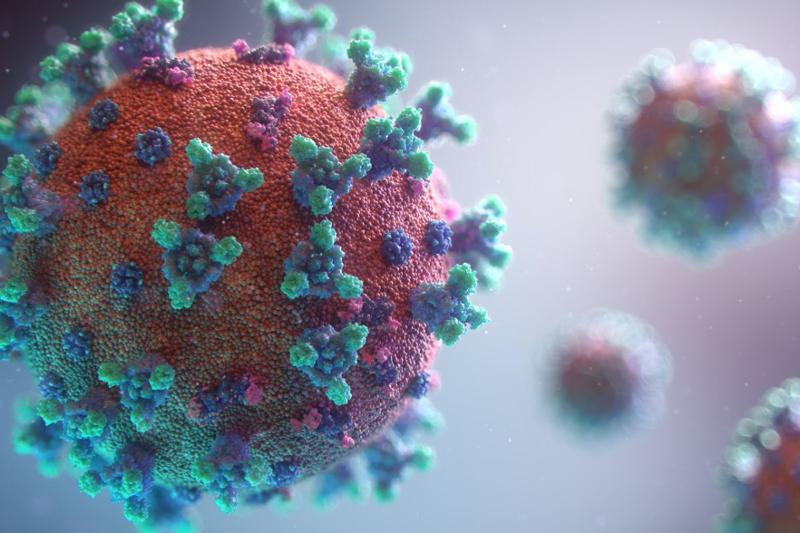 Connecticut has begun the distribution of COVID-19 vaccines. Since April 1, 2021 individuals 16 years and older are eligible to receive the vaccine in the state of Connecticut. For additional information on individuals under 16 years old, visit the CT Vaccine Portal. Individuals must either live, work, or attend school in person (not remotely) in the state.
For updates and further guidance on the vaccine, click here.
To find the nearest testing center in Connecticut, please visit: 211 of Connecticut: COVID-19 Testing Map.
Should CT residents need help finding a healthcare provider, call the 211 Connecticut Hotline.
Text 'CTCOVID' to 898211 to get important COVID-19 related updates sent straight to your phone in English and Spanish.
The Department of Mental Health and Addiction Services of Connecticut activated its Incident Command Structure in response to the COVID-19 pandemic. This structure is well-prepared to handle emergency situations and is coordinating all aspects of the Department of Mental Health and Addiction Services (DMHAS) response.
For complete resources and to learn more about how the DMHAS can help you through these challenging times, please visit DMHAS: COVID-19 Resources.
Healthcare Providers Assistance
Information for Healthcare Professionals regarding COVID-19 can be found here.
If you are struggling with acute stress during coronavirus, please call the Statewide Community Health Resources Hero Hotline (CHR) - 888-217-HERO - operating from 10 am - 8 pm, 7 days a week. This line provides professional assessment and referral especially designed for frontline healthcare providers, family members/friends of frontline workers, and anyone grieving the loss of a loved one or struggling during coronavirus.
Daycare is available for frontline workers throughout the state of Connecticut.
If you are a healthcare worker or first responder and need care for your child while you work, please call this dedicated 211 number 860-756-0864.
What Congresswoman Hayes is doing to address COVID-19:
Congresswoman Hayes is working hard to address the coronavirus (COVID-19) and has taken the following steps to address the growing outbreak in CT-05:
Rep. Hayes voted in favor of the American Rescue Plan Act which:
The Plan will mount a national vaccination program that includes setting up community vaccination sites nationwide and addressing disparities facing communities of color. It will also take complementary measures to combat the virus, including scaling up testing and tracing, addressing shortages of personal protective equipment and other critical supplies, investing in high-quality treatments and addressing health care disparities.
Puts Resources in the Hands of Connecticut Towns and Cities:
The Plan provides over $4.3 billion directly to the State of Connecticut and to cities and towns across the state, helping to support strained essential services from firehouses and police departments, to public schools, public works, and local efforts to protect public health and slow the spread of the virus.
Put Children Safely Back in School:
The Plan will make a nearly $130 billion investment in school re-opening and making up for lost learning. Connecticut K-12 schools will be receiving more than $1.1 billion.
Put Money in People's Pockets:
The Plan finishes the job on the President's promise to provide $2,000 in direct assistance to households across America with checks of $1,400 per person, following the $600 down payment enacted in December. The plan will also provide direct housing assistance, nutrition assistance for 40 million Americans, expand access to safe and reliable childcare and affordable health care, extend unemployment insurance so that 18 million American workers can pay their bills and supporting 27 million children with an expanded Child Tax Credit more than 17 million low-wage workers through an improved Earned Income Tax Credit.
The Plan will provide crucial support for the hardest-hit small businesses, especially those owned by entrepreneurs from racial and ethnic backgrounds that have experienced systemic discrimination, with EIDL grants, expanded PPP eligibility and more. The plan also provides crucial resources to protect the jobs of first responders, frontline public health workers, teachers, transit workers and other essential workers that all Americans depend on.
Rep. Hayes voted in favor of the Updated HEROES Act that was passed in the House and would bring nearly $5 billion back to Connecticut.
The Updated Heroes Act offers:

Strong support for small businesses, by improving the Paycheck Protection Program to serve the smallest businesses and struggling nonprofits, providing hard-hit businesses with second loans, and delivering targeted assistance for the struggling restaurant industry and independent live venue operators.
Additional assistance for airline industry workers, extending the highly successful Payroll Support Program to ensure airline industry workers get paid.
More funds to bolster education and childcare, with $225 billion for education – including $182 billion for K-12 schools and nearly $39 billion for postsecondary education – and $57 billion to support childcare for families.

In addition, it maintains key priorities from the legislation that passed the House in May. Among the bill's many provisions, it does the following:

Honors our heroes, through $436 billion to provide one year's worth of assistance to state, local, territorial and tribal governments who desperately need funds to pay vital workers like first responders and health workers who keep us safe and are in danger of losing their jobs.
Supports testing, tracing and treatment, through $75 billion for coronavirus testing, contact tracing and isolation measures, with special attention to the disparities facing communities of color, ensuring every American can access free coronavirus treatment, and supporting hospitals and providers. The updated bill also includes $28 billion for procurement, distribution and education campaigns for a safe and effective vaccine.
Provides additional direct payments, cushioning the economic blow of the coronavirus crisis with a more robust second round of economic impact payments of $1,200 per taxpayer and $500 per dependent.
Protects payrolls, by enhancing the new employee retention tax credit that encourages employers to keep employees on payroll.
Ensures worker safety, by requiring OSHA to issue a strong, enforceable standard within seven days to require all workplaces to develop and implement infection control plans based on CDC expertise.
Preserves health coverage, protecting Americans who lost their employer-provided health insurance by automatically providing the maximum ACA subsidy on the Marketplace, as well as a special enrollment period in the ACA Marketplace for uninsured Americans.
Restores unemployment benefits, ensuring weekly $600 federal unemployment payments through next January and preventing unemployed workers from exhausting their eligibility, providing a vital safety net for the record number of Americans who are unemployed, including those connected to the gig-economy.
Bolsters housing assistance, helping struggling families afford a safe place to live with tens of billions in new supports to assist renters and homeowners make monthly rent, mortgage and utility payments and other housing-related costs – preventing homelessness.
Strengthens food security, addressing rising hunger with a 15 percent increase to the maximum Supplemental Nutrition Assistance Program (SNAP) benefit and additional funding for nutrition programs that help families put food on the table as well as targeted support for farmers and producers impacted by the crisis.
Safeguards our democracy, with new resources to ensure safe elections, an accurate Census, and preserve the Postal Service.
Rep. Hayes voted in favor of the Heroes Act which would give state, local, tribal and territory governments over $1 trillion to make up for their anticipated revenue shortfalls. Through the State and Local Coronavirus Relief Funds, it is estimated that Connecticut would receive $7 billion.
Rep. Hayes voted in favor of the Paycheck Protection Program and Healthcare Enhancement Act, which:
Provided $25 billion for expanded testing.
Allocated an additional $75 billion for hospitals and frontline healthcare providers fighting COVID-19.
Replenished the depleted Paycheck Protection Program with an additional $320 billion.
Added $60 billion in economic disaster relief funds through the Small Business Administration.
Rep. Hayes supported the CARES Act, which provided:
$200 billion for our healthcare system and healthcare research, including direct support for hospitals and Community Health Centers, working on the ground against the disease.
Over $20 billion to expand the Supplemental Nutrition Assistance Program, Women and Infants and Children (WIC), senior meals, and other nutrition programs to help prevent families from going hungry because of financial hardship.
Direct cash payments of up to $1,200 per adult and $500 per child that will immediately go out to Americans to help cover the cost of rent or loan payments.
Over $375 billion in funding for small businesses and nonprofits to help the employers pay their workers and help the lifeblood of our Connecticut economy rebound.
$260 billion in dramatically expanded unemployment benefits to help those from Harwinton to Danbury land on their feet after the crisis, including providing an additional $600 per week for the next four weeks, providing an additional 13 weeks of federally funded benefits, and expanding eligibility to include workers in the gig-economy and self-employed workers.
$150 billion in grants for states and local municipalities – which will bring home $1.382 billion for Connecticut to help fight the spread of the virus.
Finally, it provides over $35 billion for early childhood education programs, K-12 schools and higher education institutions in response to the severe disruptions caused by the pandemic – including funds that will help students and teachers with distance learning.
Rep. Hayes voted in favor of the Families First Coronavirus Response Act, which:
Provides free coronavirus testing for everyone who needs it, including those without insurance.
Builds off Paid Sick Days for Public Health Emergencies and Personal Family Care Act, by providing 14 days of paid sick leave and up to 3 months of paid family and medical leave for certain workers.
Sets aside more than $1 billion to help provide meals to low-income pregnant women and mothers with young children, help local food banks, low-income seniors, and students who depend on schools and childcare.
Increases Medicaid funding to help states provide healthcare services during the outbreak.
Enhances unemployment insurance to protect workers.
Rep. Hayes voted in favor of the $8.3 billion coronavirus relief legislation that became law. This bill:
Provided $3 billion for the development of treatments and a vaccine.
Provided $2.2 billion in public health funding for prevention, preparedness and response with a $1 billion set aside for states and municipalities struggling with the crisis.
Rep. Hayes led a letter to the Internal Revenue Service (IRS) requesting improvements to their Economic Impact Payment (EIP) system. This would allow for Connecticut residents to receive their EIP quicker.
Rep. Hayes led a letter to the Federal Emergency Management Agency (FEMA) asking that Connecticut municipalities be reimbursed for more COVID-19 related expenses.

Rep. Hayes introduced H.R. 8691, the Save Education Jobs Act.
This bill would save nearly 4 million education jobs, spur economic growth in the midst of an economic crisis, and help mitigate the impacts of students' learning loss as a result of the COVID-19 pandemic.
Rep. Hayes introduced H.R. 8559, the Surviving Families Benefit Expansion Act.
This bill would expand the definition of who can receive surviving benefits from the Veteran Affairs Department. This additional access is vitally important to surviving spouses and families.
Rep. Hayes introduced H.R. 8144, the VA Mental Health Staff Act, and H.R. 8145, the VA Mental Health Counseling Act.
These bills, signed into law by President Donald Trump, will increase access to mental healthcare for veterans at the Veteran Affairs Department so they get the help they need.
Rep. Hayes introduced H.R. 8042, the Helping America's Farmers Act.
This bill would create a $20 billion economic disaster loan program through the USDA's Farm Service Agency (FSA). This loan program would allow farmers to access resources that are designed to serve them better.
Rep. Hayes introduced H.Res. 1069, declaring racism a public health crisis.
Rep. Hayes introduced H.R 6904, the Increasing Access to SNAP Delivery During COVID-19 Act.
This bill builds upon previous Supplemental Nutrition Assistance Program (SNAP) delivery efforts. The bill would provide critical funding and infrastructure so that SNAP recipients – particularly seniors and immunocompromised individuals – can get their groceries delivered. Specifically, it:

Authorizes $500 million in funding through state agencies to reimburse retailers for the cost of delivery to SNAP recipients. These funds can be used to cover the cost of delivery fees, technical assistance and mobile points-of-service for the retailer, and PPE for delivery workers.
Allows for EBT cards to be swiped at home.
Rep. Hayes introduced H.R. 6638, the Reducing COVID–19 Disparities by Investing in Public Health Act.
This bill highlights racial disparities that exist in preexisting conditions like diabetes, heart disease, and asthma, which have been identified as risk factors for COVID-19 hospitalizations.
It then doubles the authorized and appropriated funds for the Chronic Disease Prevention and Health promotion fund at the CDC, the National Institute on Minority Health and Health Disparities at the NIH, and the Offices of Minority Health and Health Equity at CDC, NIH, HRSA, SAMHSA, FDA, and AHRQ.
Rep. Hayes introduced H.R. 6605, the Helping Hospitals in Need Act.
This bill would replenish funds for hospitals and providers authorized under the Coronavirus Aid, Relief, and Economic Security (CARES) Act with another $100 billion. It would also ensure that the Secretary prioritizes hospitals that serve a high proportion of uninsured or low-income patients, and states that have the highest per capita hospitalization rates for confirmed COVID-19 cases – like Connecticut.
Rep. Hayes introduced H.R. 6582, the Food for Working Families Act of 2020.
This bill would exclude Federal Pandemic Unemployment Compensation (FPUC) from consideration when determining eligibility for SNAP. This would help to ensure that people are getting the assistance they need.
Rep. Hayes introduced H.R. 6445, Food Assistance for Kids and Families During COVID-19 Act of 2020.
This bill would strengthen food security and enhance the ability of at-risk individuals to stay home as advised by public health authorities during COVID-19, the Food Assistance for Kids and Families During COVID-19 Act directs the U.S. Department of Agriculture (USDA), under declaration of a public health emergency, to do the following:
Improve Access to Supplemental Nutrition Assistance Program (SNAP) Delivery by:

Notifying retailers of existing opportunities through which they can deliver groceries to SNAP participants by allowing their EBT card to be swiped either at the point of home delivery (with a mobile device) or during store pick-up.
Authorizing public-private partnerships between USDA and authorized SNAP retailers to support grocery delivery during the emergency.
Providing $500 million in funding through state agencies to reimburse retailers for grocery delivery fees for SNAP participants.

Extend Certification Periods for the Special Supplemental Nutrition Program for Women, Infants, and Children (WIC) to increase access and program administration by:

Extending the WIC certification period for infants from 1 year to up to 2 years.
Extending the certification periods for postpartum women to 2 years postpartum.

Provide Flexibilities for The Emergency Feeding Assistance Program (TEFAP) by:

Waiving administrative requirements to enable the safest and most efficient delivery of food aid to all who need it during an emergency.