Rep. Hayes: My Constituents Cannot Wait For Change
WASHINGTON – Today, the United States House of Representatives passed H.R. 3, the Elijah E. Cummings Lower Drug Costs Now Act, a major piece of legislation set to address the skyrocketing cost of prescription drugs in America. Included in H.R. 3 was the Supporting Trauma Informed Education Practices Act, which directs money recouped from drug companies involved in the opioid crisis to grants supporting mental health care for children in schools. This legislation was sponsored by Congresswoman Hayes.

Before the bill's passage, Congresswoman Hayes spoke on the floor of the House urging her colleagues to support H.R. 3, saying "patients in rural communities", "the student in Meriden", and the "22,000 residents diagnosed with cancer each year" cannot wait for change.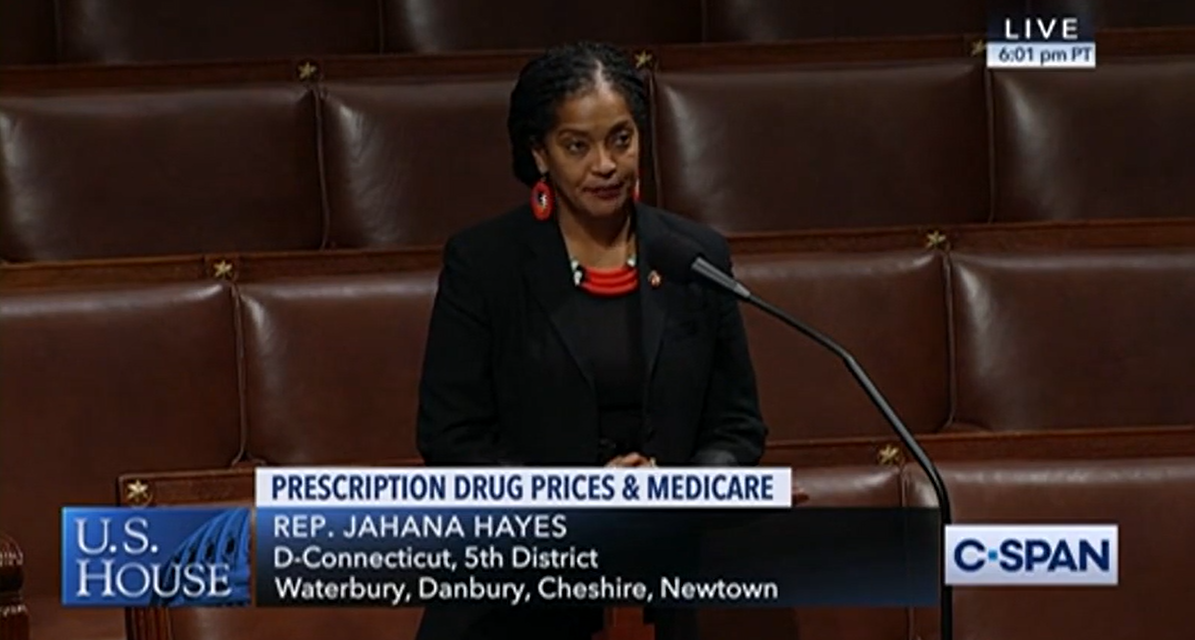 ###
*To hear more from Congresswoman Hayes on the H.R. 3 and other legislative matters, please click here. 
Rep. Jahana Hayes has been a public school teacher in Connecticut for more than 15 years and was recognized in 2016 as the National Teacher of the Year. Currently serving her first term in the U.S. House of Representatives, Rep. Hayes sits on the Committees on Education & Labor and Agriculture and proudly represents Connecticut's 5th District.