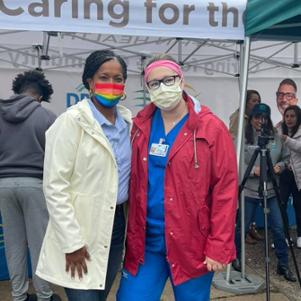 Congresswoman Hayes has centered her work around reducing systemic barriers to healthcare that cause disparities, while increasing access and affordability. She has consistently fought for increased research dollars. In addition, the Congresswoman has fought to lower drug prices and stabilize the Affordable Care Act. During the COVID-19 pandemic, Congresswoman Hayes supported legislation that would expand insurance and provide emergency coverage to the millions of individuals who lost coverage.

Congresswoman Hayes has supported legislation that would ban surprise billing for patients, lower drug prices and strengthen Medicare and Medicaid. She is also a supporter of legislation that would increase mental health supports, combat the opioid epidemic, and increase suicide prevention efforts.
For more information concerning work and views related to Health, please contact our office.
More on Health
September
2023
June
2023
May
2023
March
2023
February
2023
January
2023
October
2022