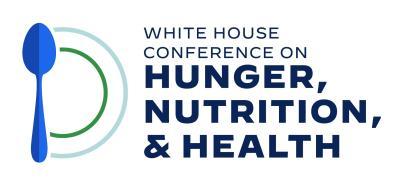 WASHINGTON – Today, Congresswoman Jahana Hayes (CT-05), Chairwoman of the Nutrition, Oversight, and Department Operations Subcommittee on the House of Agriculture Committee, will join President Joe Biden, government leaders, and community partners for the first White House Conference on Hunger, Nutrition, and Health in fifty three years to accelerate food security programs and drive transformative change to end hunger in the United States. The conference will focus on initiatives to end hunger, improve nutrition and physical activity, and close the disparities surrounding them.
Chairwoman Hayes led the effort in calling for and securing $2.5 million to fund the conference. Further, seven pieces of legislation authored by Chairwoman Hayes are included in the Biden-Harris Administration National Strategy on Hunger, Nutrition, and Health which will serve as the playbook to end hunger.
"In 1969, the first White House Conference on Food, Nutrition, and Health helped galvanize and expand critical life-sustaining programs, including school lunches and the Special Supplemental Nutrition Program for Women, Infants, and Children (WIC). Today, over fifty years later, leaders from across the nation are gathered to strategize once again to end hunger," said Chairwoman Hayes. "Food insecurity persists due to outdated benefit levels, food deserts, underfunding, barriers between communities and local agricultural producers, and lack of outreach or nutrition education. I am thrilled to see my legislation incorporated into the Biden-Harris national strategy. This conference will bring critical insight into how we can build upon these policies and directly target the root causes of hunger and food insecurity. I sincerely thank President Biden and Chairman Jim McGovern for their partnership in making the White House Conference on Hunger a reality. I look forward to continuing this work to keep our communities healthy, fed, and safe."
The Hayes bills incorporated into the Administration National Strategy on Hunger, Nutrition, and Health include:
The School Hunger Elimination Act to directly certify all school-age children receiving Medicaid and Supplemental Security Income (SSI) for the National School Lunch Program.
The Scratch Cooked Meals for Students Act to expand the practice of farm to school meals in schools.
The School Modernization and Efficient Access to Lunches for Students (MEALS) Act to direct the Department of Agriculture (USDA) to provide grants and technical assistance for states and tribal organizations to improve their direct certification processes for the National School Lunch Program and opens the time frame for schools to elect and gather eligibility data for the Community Eligibility Provision that permits schools in high-poverty areas to serve free meals to all enrolled students without the need for applications.
The Closing the College Hunger Gap Act to require the Department of Education (ED) to collect data on food and housing insecurity of college students and compile data on student eligibility under the Supplemental Nutrition Assistance Program (SNAP).
The WIC for Kids Act to simplify the WIC eligibility process by extending automatic income eligibility to participants in Head Start, Children's Health Insurance Program (CHIP), and certain nutrition programs.
The Caregivers, Access, and Responsible Expansion for Kids Act to extend eligibility for the National School Lunch Program and school breakfast program of the USDA to children who are cared for by someone other than their parents.
The Student Food Security Act to increase low-income college students eligibility for SNAP, increases outreach, required ED to collect data on food and housing security, creates a SNAP student hunger demonstration program that would allow students to use their SNAP benefits at on-campus dining facilitates and establishes a $1 billion per year grant program to help institutions of higher education identify and meet the food and housing needs of their students.
The goal of the conference is to drive solutions to end hunger and promote healthy eating to reduce diet-related diseases – including heart disease, obesity, and type 2 diabetes – which are some of the leading causes of death and disability in the United States. The toll of food insecurity and these diseases is not distributed equally, disproportionately impacting underserved communities, including communities of color, people living in rural areas, people who are differently abled, older adults, LGBTQ+ people, military families, and military veterans.
###