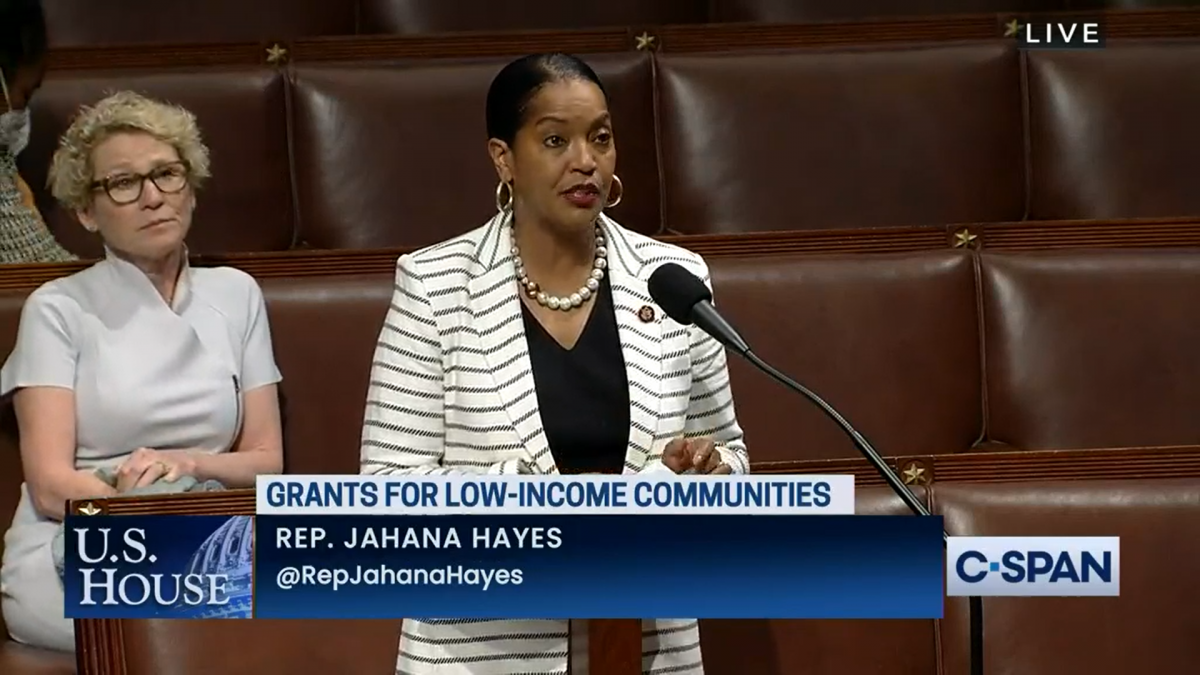 WASHINGTON – Today, Congresswoman Jahana Hayes (CT-05) voted in support of the bipartisan Community Services Block Grant Modernization Act and deliver resources to help local organizations reduce poverty in communities across the country. The Community Services Block Grant (CSBG) program supports a network of more than 1,000 organizations nationwide that meet their communities' unique needs. CSBG is currently the only federal program with the overarching goal of reducing poverty, regardless of cause or condition. In Connecticut, the CSBG program has helped nine Community Action Agencies serve 107,0000 families and 260,000 individuals.
An amendment offered by Congresswoman Hayes to combat predatory CSBG related scams was included in the final bill text. The amendment would require states to provide warnings about verified scams and reinforce guardrails to protect the integrity of the CSBG program.
"From delivering energy assistance to feeding the hungry to enrolling children in early childcare services, the Community Services Block Grant program has the power to transform lives. Because of this program, our most vulnerable in Connecticut have access to critical resources to lift them from poverty and empower them to become active participants in our communities," said Congresswoman Hayes. "Too often, those seeking services fall victim to malicious scams under the guise of the CSBG program. My amendment protects individuals and organizations by ensuring our communities are fully informed and have the information needed to report predatory schemes."
WATCH: Congresswoman Hayes Floor Remarks on CSBG Modernization Act here.
In 2019, Community Action Agencies have helped more than nine million individuals – achieve economic stability, secure meaningful employment and education, gain job-related skills, obtain housing, and participate in their communities.
CSBG has not been reauthorized since 1998. The Community Services Block Grant Modernization Act reauthorizes the CSBG program for 10 years – the longest period in its history – and makes several key improvements:
Making robust investments in the program by increasing the annual authorization of appropriations;

Requiring all states to expand income eligibility for CSBG services;

Increasing accountability and performance requirements for CSBF grantees; and

Supporting new and innovative approaches to reducing poverty through a new Community Action Innovation Program.
###
Congresswoman Jahana Hayes sits on the Committees on Education & Labor and Agriculture and proudly represents Connecticut's 5th District. She was a public school teacher in Connecticut for more than 15 years and was recognized in 2016 as the National Teacher of the Year.