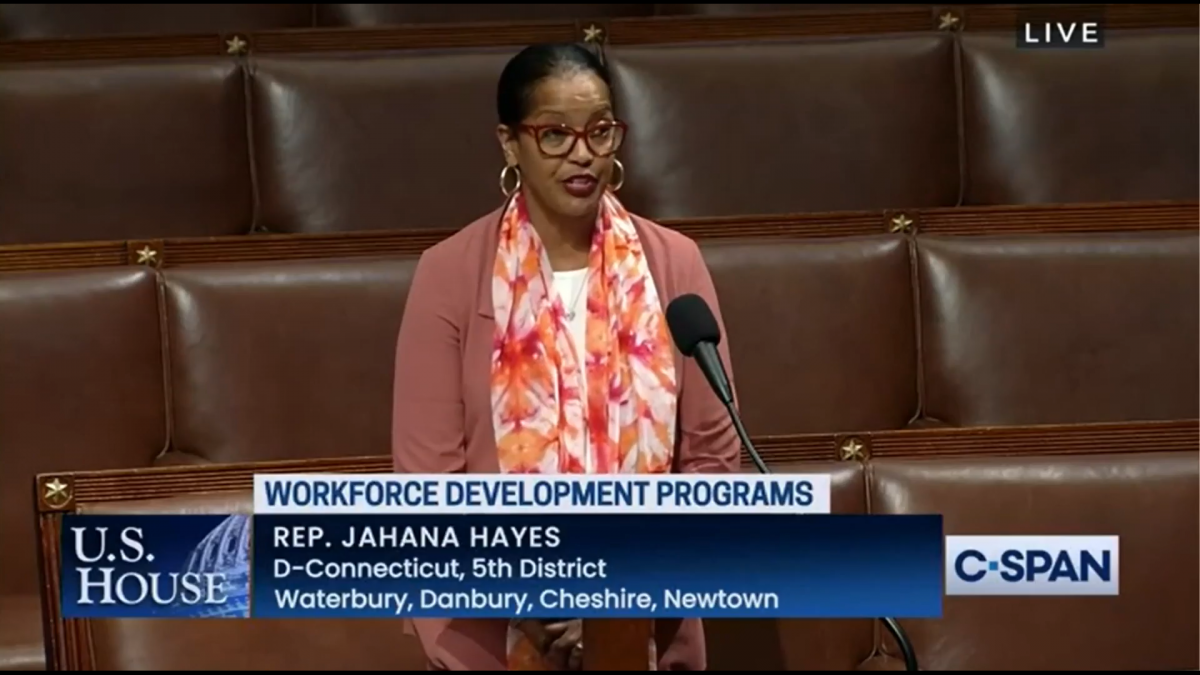 WASHINGTON – Today, Congresswoman Jahana Hayes (CT-05) voted to pass the Workforce Innovation and Opportunity Act, a historic $78 billion investment in bedrock federal workforce development programs to train one million workers per year by 2028.
The legislative package included the YouthBuild for The Future Act, a bill led by Congresswoman Hayes to authorize $1 billion over six years for the YouthBuild program and improve supports for vulnerable young people who are not in school or employed.
"I have heard consistently from employers, education leaders, and workers throughout the district who agree meaningful, long-term investments in skill specific employment training are desperately needed. I am thrilled my bill to invest in and build upon youth focused workforce development programs passed the House floor. The YouthBuild for The Future Act provides meaningful, life-changing investments for some of our most vulnerable – youth who separated from their education before graduating high school," said Congresswoman Hayes. "While the U.S. economy has seen record-breaking job creation emerging from the pandemic, employers still have millions of job openings to fill. With the House passage, we are expanding more opportunities for more workers, including those stuck on the sidelines of the job market, to find pathways to sustainable careers with high-quality job training and the confidence to become conscientious, productive members of society."
WATCH: Congresswoman Hayes Floor Remarks on Workforce Innovation and Opportunity Act here
The YouthBuild program equips young people with education, employment, and leadership skills by helping participants earn their high school diploma while learning skills in high need trades like construction, healthcare, information technology and logistics. According to the U.S. Department of Labor (DOL), approximately 220 DOL-funded YouthBuild programs are active in 42 states including Connecticut, and nationwide the program serves about 6,000 youth each year.
Specifically, the YouthBuild for the Future Act improves this program by:
Reserving grants for programs serving rural communities;

Extending the allowed period of follow-up services to 24 months;

Allowing funding for participant meals;

Allowing grantees to count YouthBuild funds towards the matching requirement under the National Community Service Act; and

Requiring States to share Unemployment Insurance wage data with YouthBuild programs.
The YouthBuild for the Future Act is endorsed by United Way Connecticut and the Northwest Workforce Innovation Board.
For more information of the Workforce Innovation and Opportunity Act, please find a fact sheet here.